Ruck Club Name: Green Country Ruckers
Links: www.greencountryruckers.com
Ruck Club Size:
300+ members in 4 geographic locations in 3 states
When/How/Why did your ruck club start?
Green Country Ruckers was created in March of 2017 by Austin "Iron Viking" Jones, Dina "Tinker Tank" Maxwell, and Michael "Enigma Machine" Welborn with the purpose of training for upcoming GORUCK events, getting and staying fit and strong for Life, and encouraging and supporting U.S. veterans to get active and stay plugged in.
A weekly rotation of ruck events was set up in three of the major cities in the Tulsa metroplex to encourage ruckers from all over the surrounding areas to participate. The local Team RWB chapter was engaged and became an integral partner in the founding of the club.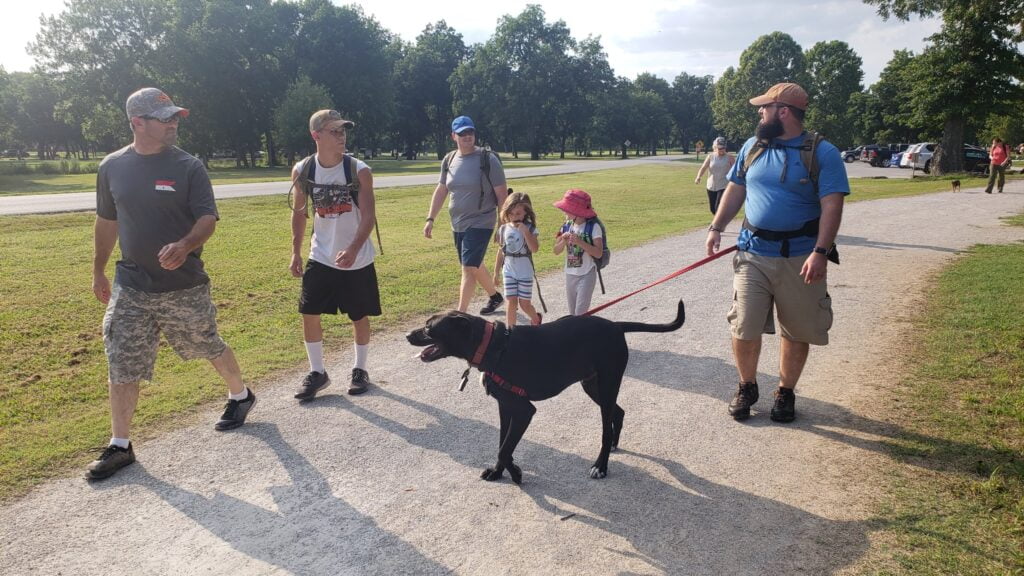 Local races were rucked, from 5k's to marathons. Regular and annually rolling challenges were adopted as staples to train for. One year later, in March of 2018, GORUCK recognized GCR as an official GORUCK Club.
In March of 2019, the current logo and product line was revealed, echoing the newly officialized Tulsa Flag, and the actual Tulsa skyline in the background.
In September of that year, Green Country Ruckers expanded with the first official satellite club: GCR Pryor! The club's membership continues to expand, with ruckers representing in other parts of Oklahoma as well as Arkansas, Missouri, and Kansas.
Virtual support comes in from all over the country, from California to Washington, from New York to Florida, and many states in between!
What sort of activities do your ruck club do?
Weekly casual rucks are the staple of the club. Stepping off from various parks, pubs, veteran's memorials, and trail heads, the ruck crew members and visitors get in anywhere from 2 to 10 miles each week, depending on who shows up and how much #embracethesuck they brought with them.
Tulsa has been privileged to host recurring Memorial Day, D-Day, 9-11, and Op Red Wings Memorial GOURCK Challenge events, as well as Constellation and Scavenger. Additionally the annual GORUCK Oklahoma City Bombing Memorial, one of the first of the old-school Challenge events to be made a recurring memorial series by GORUCK, is only 90 minutes away from Tulsa.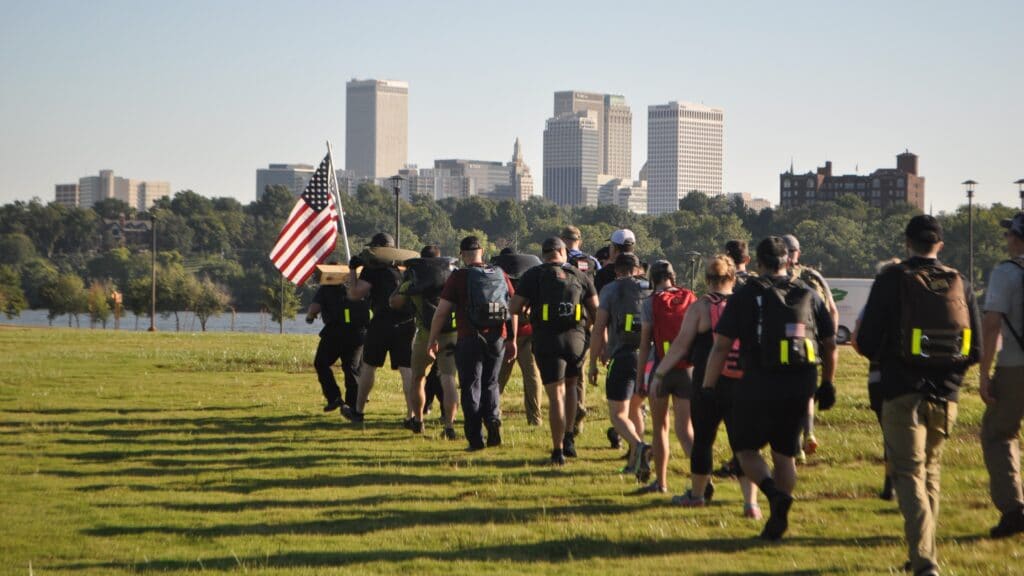 As a result, Green Country Ruckers Team Leads came up with their own "Welcome Party" Ruck Training events, which have become popular activities. Held a few weeks prior to upcoming regional GORUCK Challenge events, Welcome Parties simulate GORUCK admin, instructions, round-robin self-introductions and team exercises, culminating in a coupon-laced ruck march for just a few miles.
New ruckers that may be nervous about what to expect in attempting their first GORUCK Challenge events have returned to the club with gratitude, having gone in with confidence and even stories of being able to help other newcomers acclimate and #embracethesuck during the GORUCK events.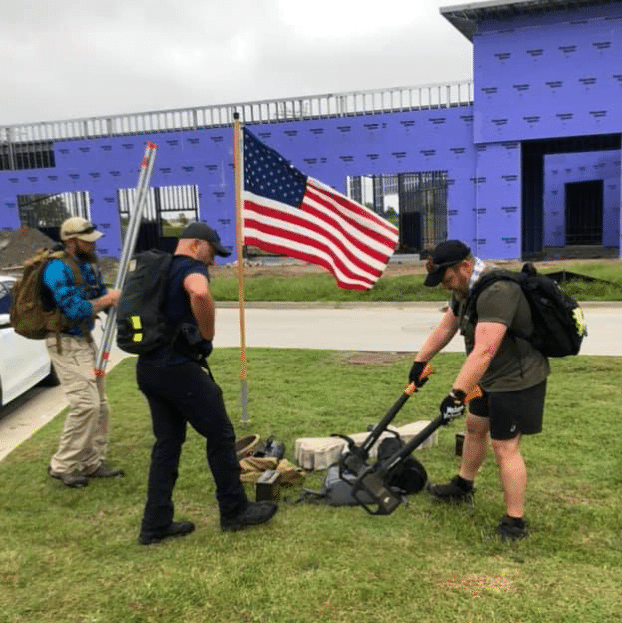 Members have created annual themed activities, such as the "918 Day" ruck in conjunction with Tulsa's area-code-wide celebration on September 18th, the Stars and Stripes Ruck held each year on Flag Day and in conjunction with a large ceremony hosted by a local war & veterans museum, and the 9-11 Memorial Simulation, which includes miles, exercise reps, special gear, and moments of silence to commemorate significant reminders of the tragedies that took place in 2001.
Other national, virtual memorial events are also locally sponsored by Team Leads of Green Country Ruckers, such as the annual Blackbeard Challenge honoring the late SSG Matthew A. Pucino and fundraising for his memorial foundation.
Multiple Brew Rucks throughout the month of March are held in area cities to celebrate the club's anniversary. This was established before GORUCK introduced their Club Callout patch, "Brew Ruck" and a patch to earn just sweetens the challenge.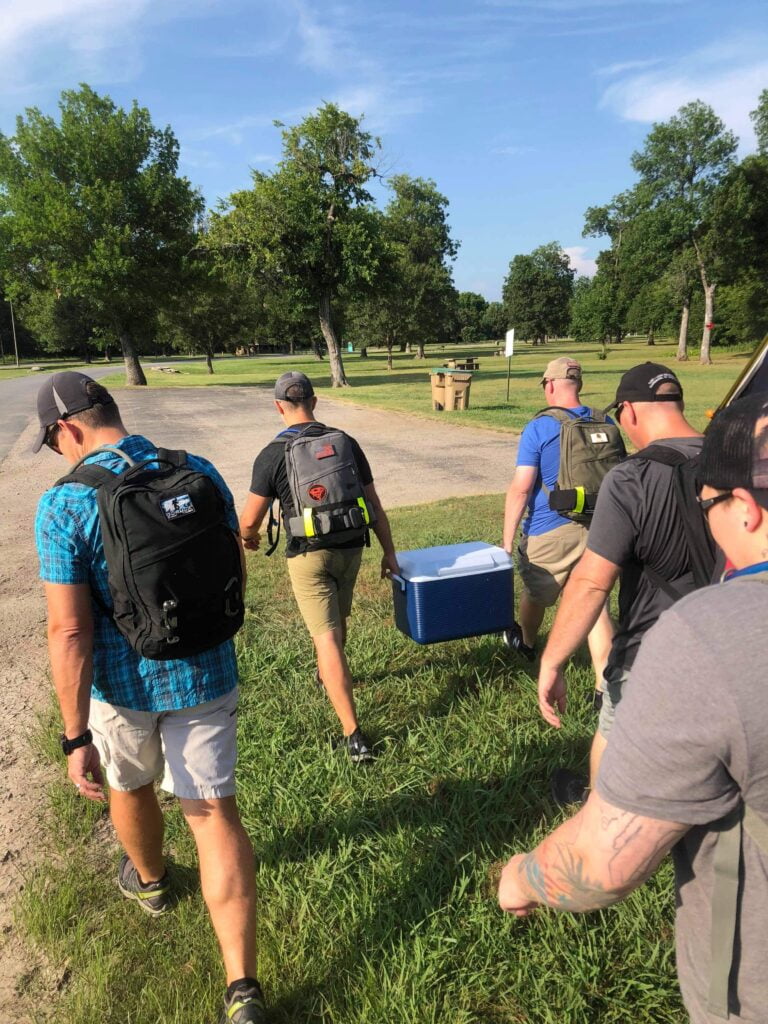 GORUCK Rucking Divisions of local races are becoming more popular and recurring. Club members ruck the race, then coordinate between GORUCK and the race committees to bring new categories to the races.
Two favorites are The Tulsa Oilers Arena Challenge, a "5k" that takes place inside the local hockey arena that includes anywhere from 60 to 180 flights of stairs, and The Route 66 Marathon, which ranges from a standard 5k race, a 4-5 person relay of the full marathon, the Half Marathon, and the Full Marathon itself. The latter even garnered enough ruck-specific registrants to warrant its own, custom finisher's patch: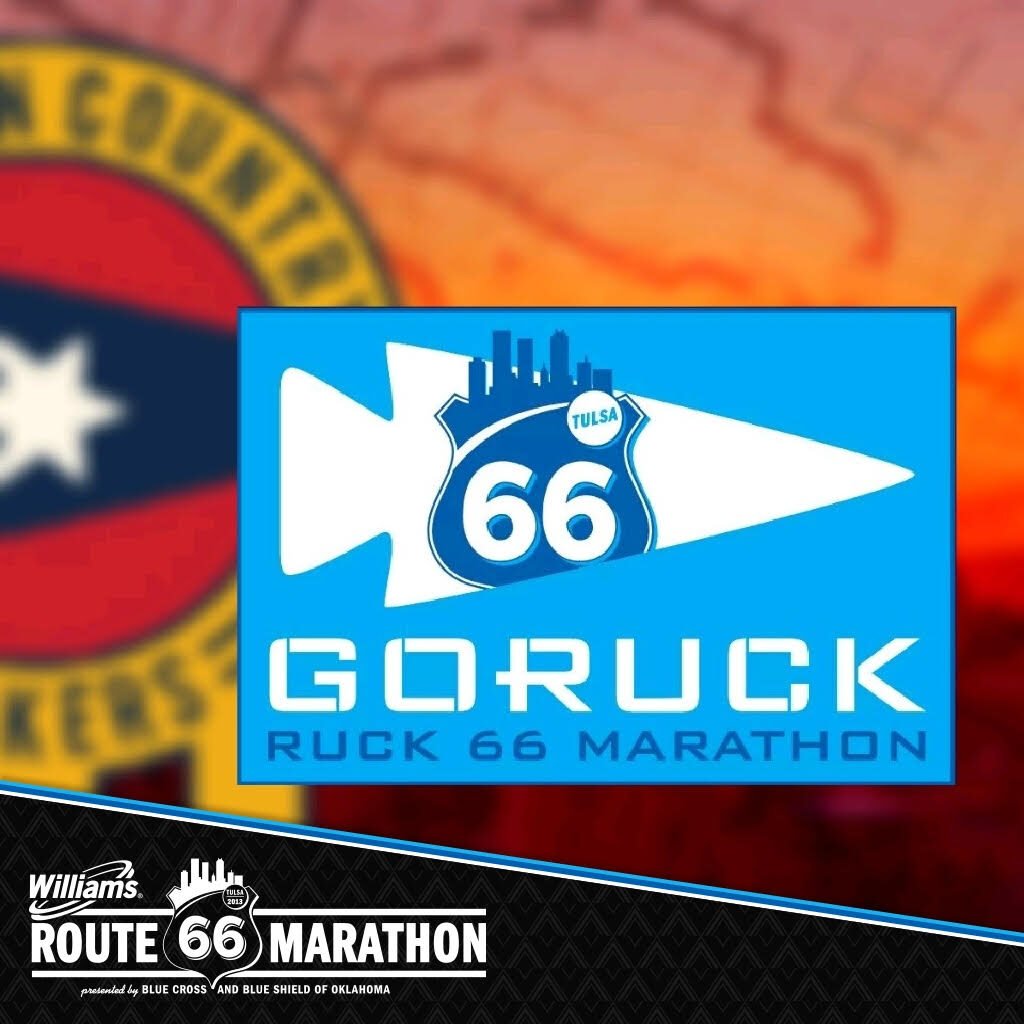 2020 introduced the Quarantine Star Course virtual events for local clubs. Green Country Ruckers published 8 navigation rucks in the Tulsa area, ranging from 5k to 12 Milers, and the results were fantastic. Smiling faces all around under the ruck during such a challenging time for so many people.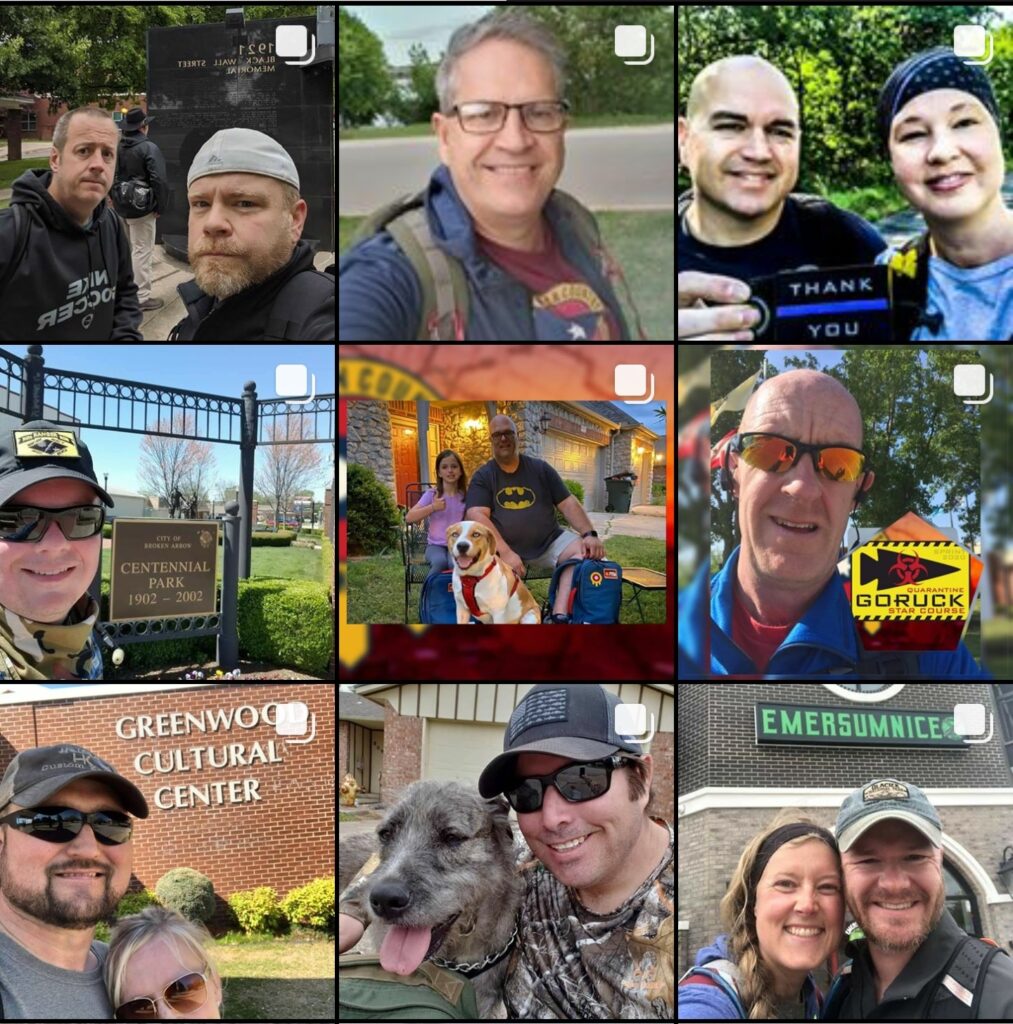 What do you think is the key to having a great ruck club?
A great ruck club simply offers opportunities for ruckers to train, socialize, #embracethesuck together.
Interested in a weekly casual ruck? We've got some of that. Hard core ruck training? Yeah, we've got some weirdo GRT that love to crush themselves and others here, too. Love to earn patches by doing weird but not too difficult things? Have we got patches to earn! Prefer going solo, but appreciate a community with which you can bounce ideas around, share gear discoveries, hear about amazing trails or races? Green Country Ruckers facilitates that, as well, online and in person.
Anything else you want to share that would be of interest to readers?
Check out the many different ways you can connect with www.greencountryruckers.com, from Strava and Garmin community groups, Instagram and Twitter, and the blog containing the after action reports, calendar of events, and club-based virtual challenges that can be done right where you're at. Ruck up!
Awesome. Got any more pics?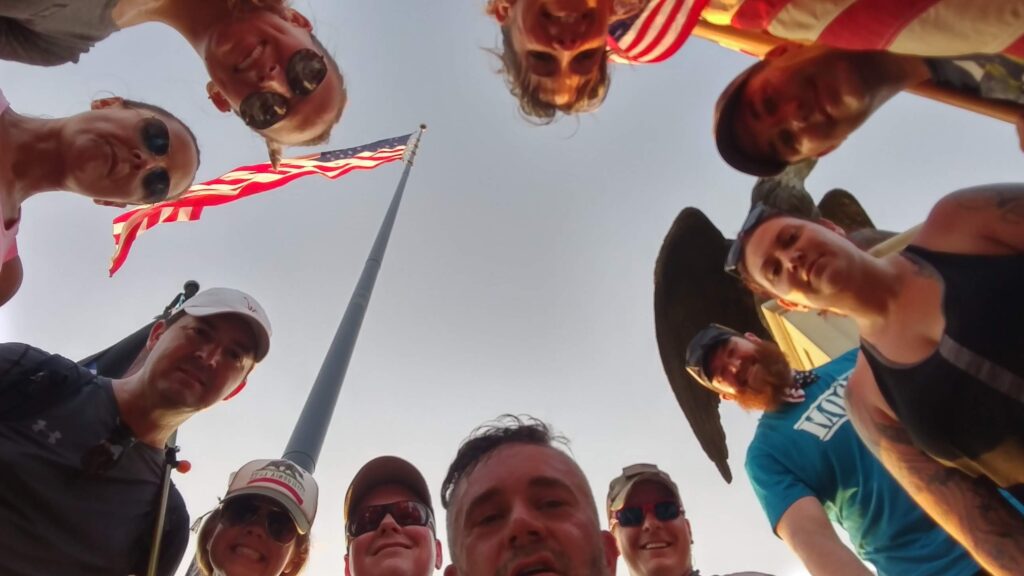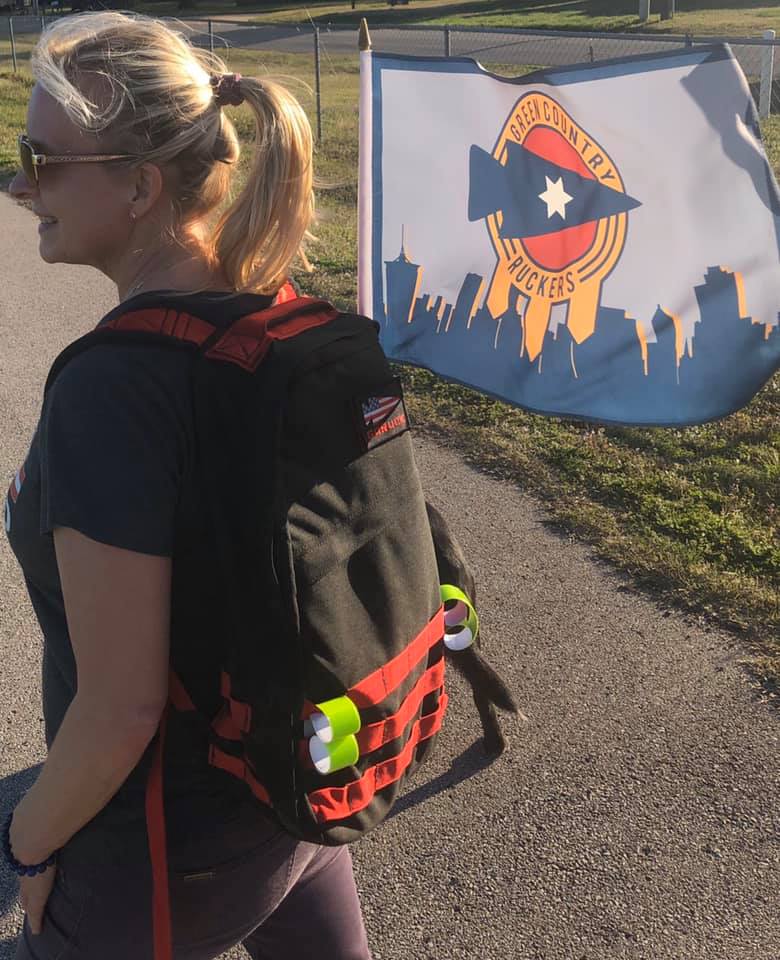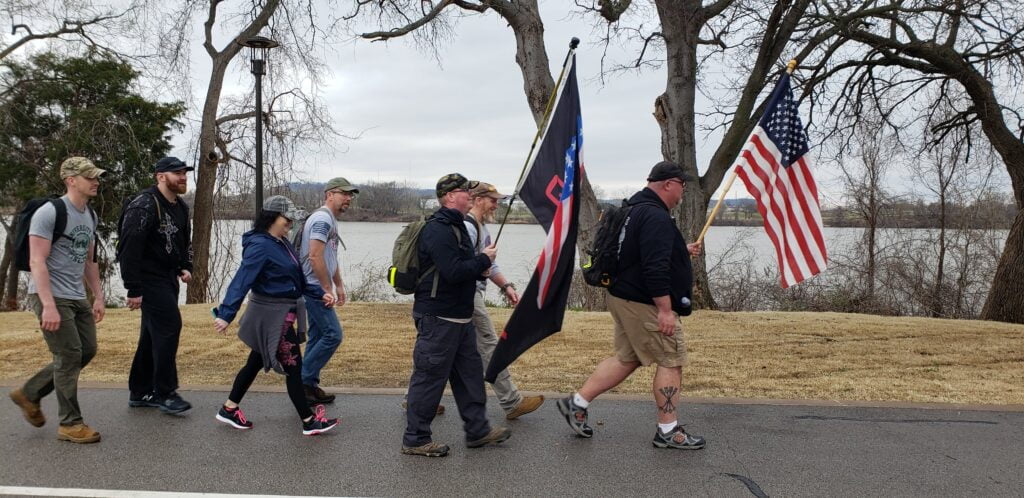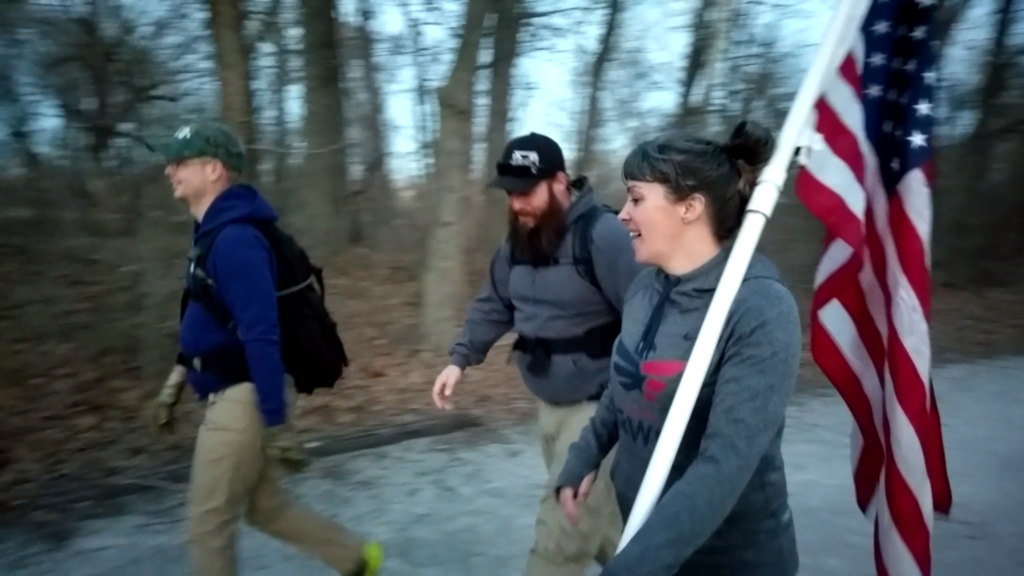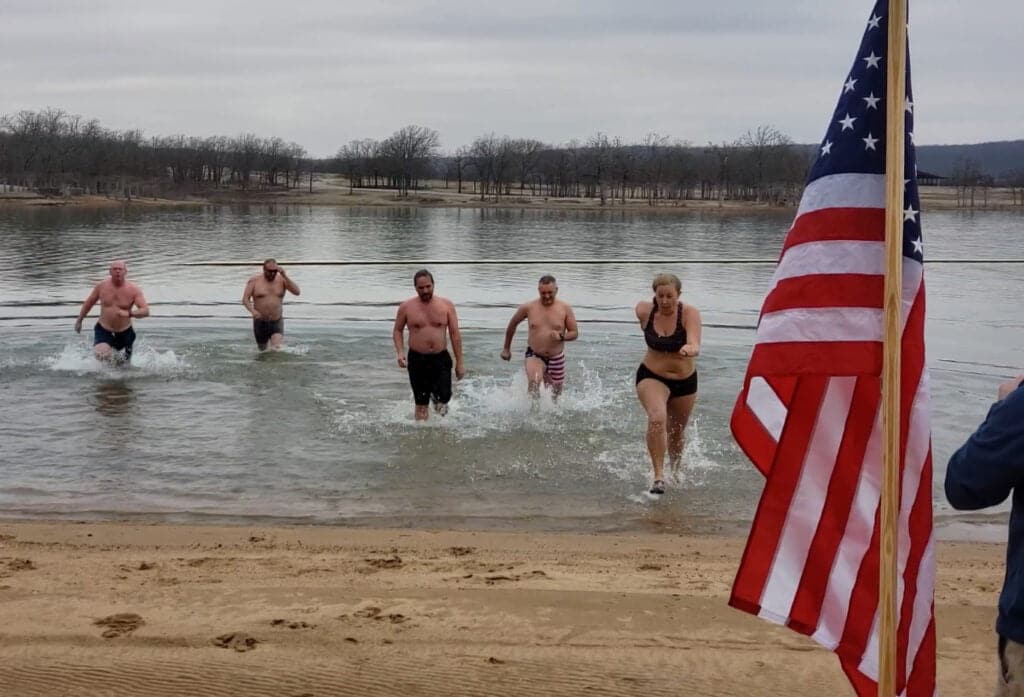 If this looks like your kind of fun, find a ruck club in your area. If there isn't one…start one.