The Memphis Ruck Club is up to some really great things. Learn about how they started up and have continued to grow through a focus on serving, listening to their community, and stepping up to ruck challenges.
Name: Memphis Ruck Club
Links: Facebook, Twitter, Instagram
Ruck Club Size: As of 4/16/19, our Facebook Group is at 196 members. We currently average 6-20 people per Ruck Callout with more coming to service opportunities or ruck events. We have had as little as 2 people and as many as 60 people at a ruck or Ruck Callout.
When/How/Why did Memphis Ruck Club start?
Memphis Ruck Club started out of a small group of guys in F3 Memphis (shoutout to Gus for introducing us to rucking!) that was preparing for an F3 Custom GrowRuck (GrowRuck 05).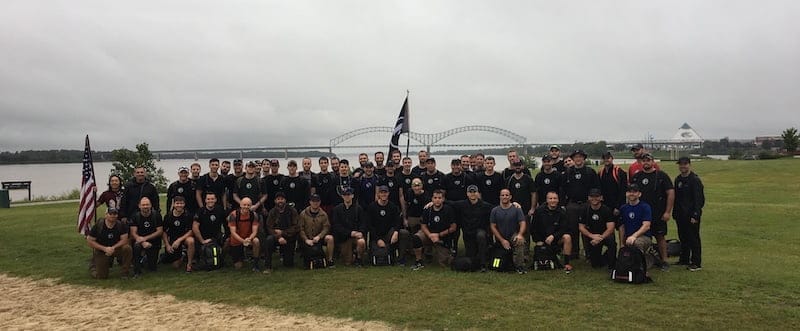 F3 Memphis had just launched in August 2017 and we had guys prepped and ready for GrowRuck 05 by November 2017. We had a huge interest in rucking within F3 following that event. After joining the GORUCK Tough page, I heard about GORUCK having official Ruck clubs.
I did some research and saw there were not any in the area. So I called up Bomber and got it started in March 2018.
At first, we started as a men's only group (due to our huge F3 presence), but soon FiA launched in Memphis and we began to have women and children interested in coming out to join us. So we changed the name to Memphis Ruck Club and our group has been growing ever since.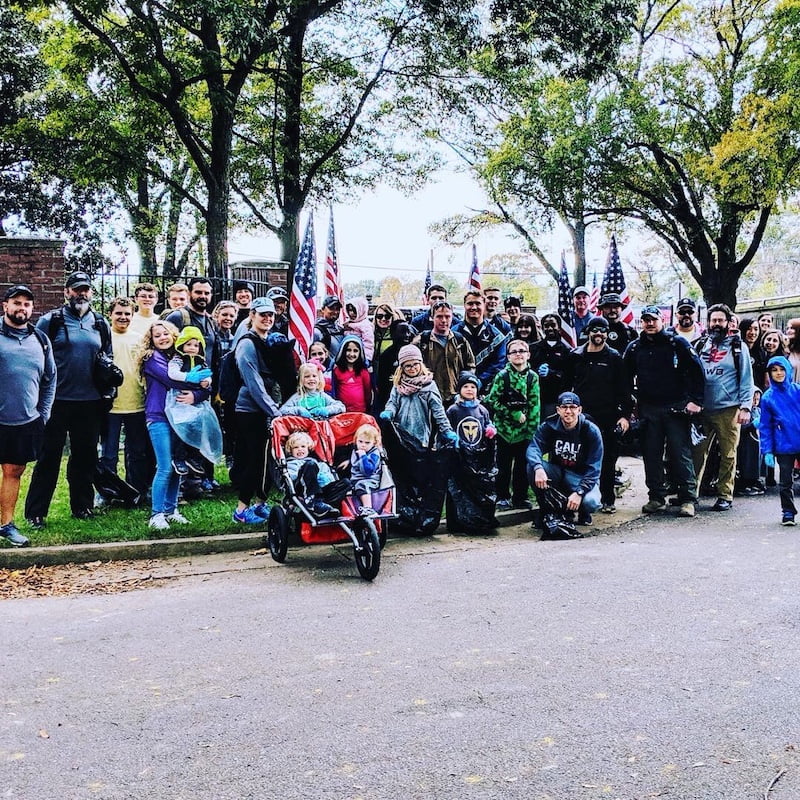 What sort of activities does Memphis Ruck Club do?
Since Memphis Ruck Club was born out of F3 Memphis and F3 focuses on fellowship and service, we try to focus on incorporating a service project into each Ruck. This started with our inaugural BrewRuck901 event where we usually ruck 8+ miles, visit a few local breweries, and raffle items to benefit a local organization.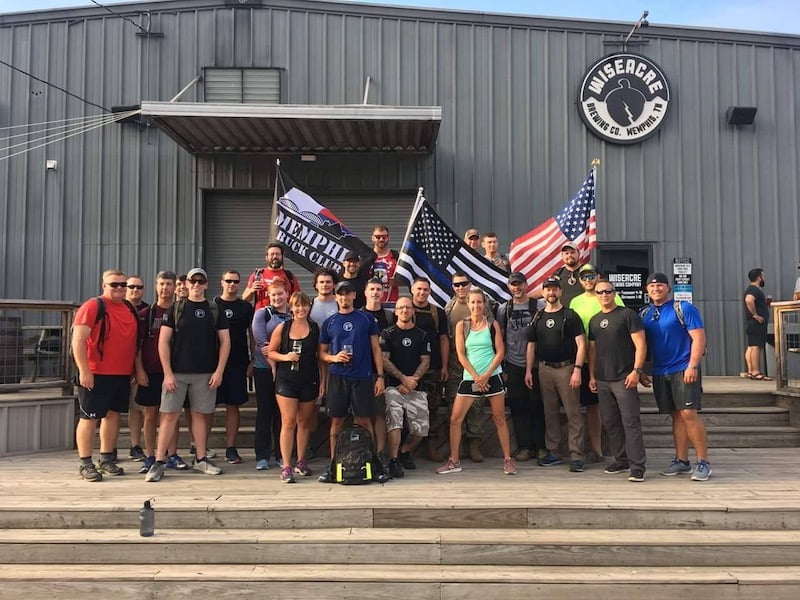 Our first year we chose to do a food drive for Mid South Food Bank. This year we will be collecting registration fees and collecting goods for Alpha Omega Veterans Services.
We have done trash pickups, handed cold waters out to the homeless, participated in Wreaths Across America, OEW City Ruck Tour, as well as events with the Travis Manion Foundation.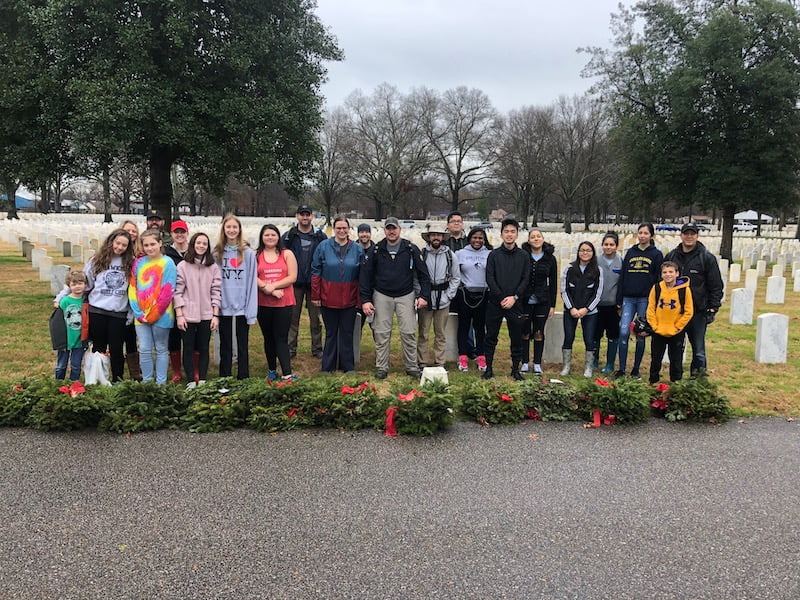 Many of our Ruckers also participate in the St. Jude Half-Marathon, 10K, and 5K on various teams representing patients they know.
We also love putting together themed rucks such as a Taco Ruck or Donut Ruck (which we hold occasionally on Sundays).
We participate in the GORUCK monthly Ruck Club Callout, as well as their monthly challenges and Ruckingchallenge.com's monthly challenges.
Our F3 guys have regular rucks every morning before bootcamp from 0450-0530. In addition, our F3 guys have Ruck PT on Wednesdays and Memphis Ruck Club plans on opening up a weekly PT for everyone in the near future.
What do you think is the key to having a great Ruck Club?
The GORUCK Callouts have been a driver for a lot of participation. They are usually short, fun, and for the most part easy for men, women, and children to accomplish. Being able to offer opportunities for families to be involved is excellent.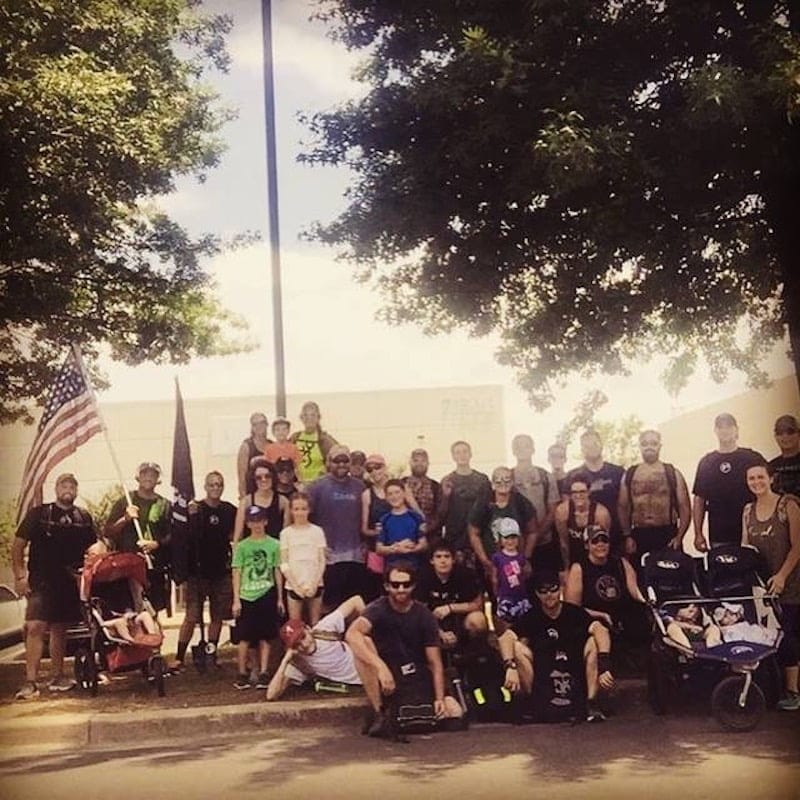 Communication is also key. Listening to your club's feedback or what they would like to see is ideal. For instance, our ruck club needs a little more consistency in providing shorter, more frequent rucks. This is something we plan to change for the future.
Anything else you want to share that would be of interest to readers?
Whether you are new to rucking or have been doing it for years, get out there and find a nearby Ruck Club. If you don't have a ruck club, look into starting your own (How to start a ruck club) and find others with the same interest.
I was amazed at how many other people in Memphis rucked. It's a great way to build fellowship, get a workout in, and give back to your community.
Awesome. Got any more pics?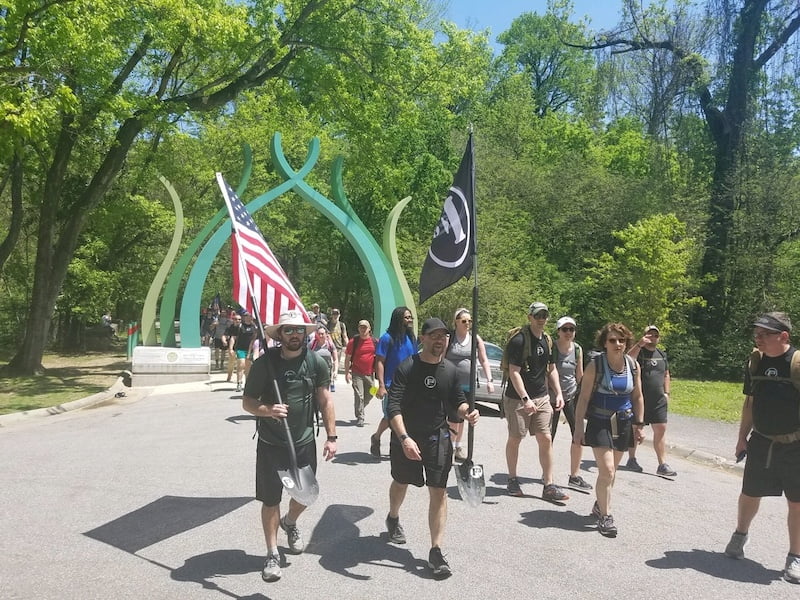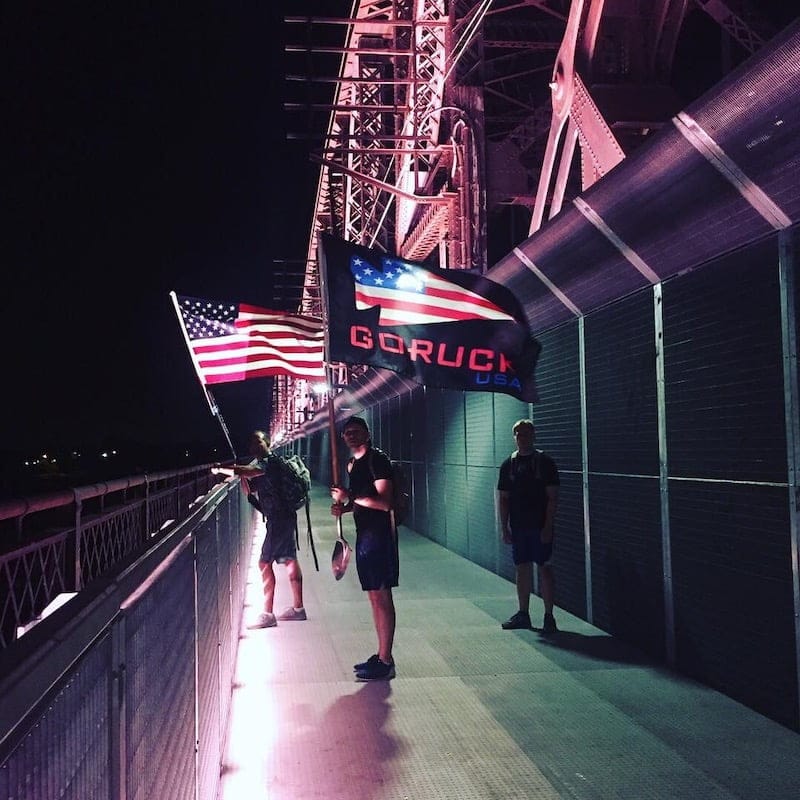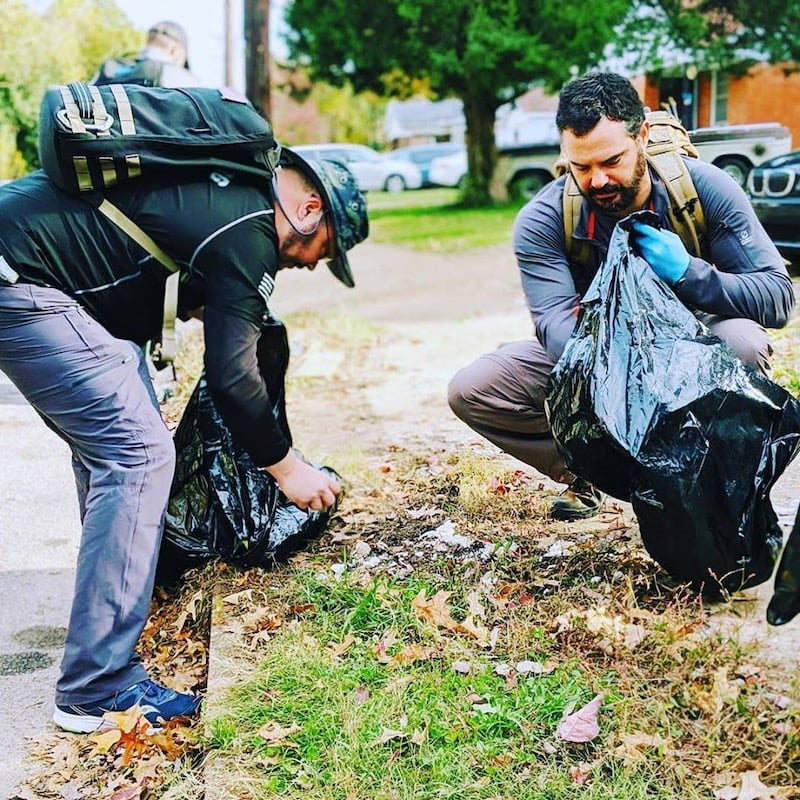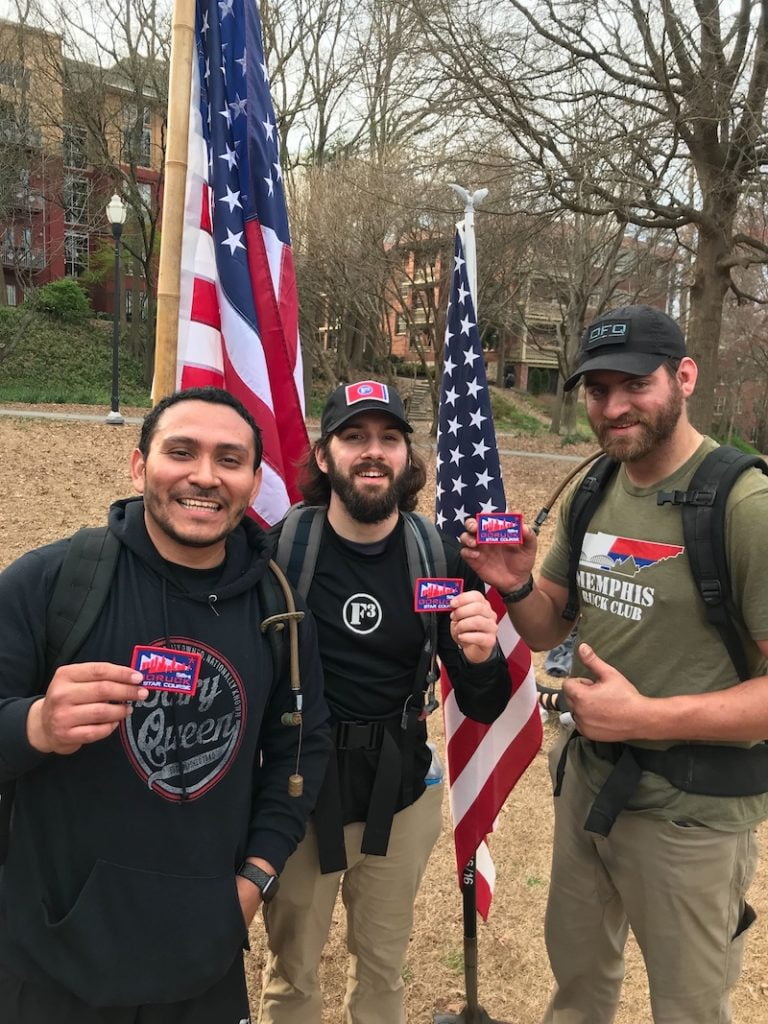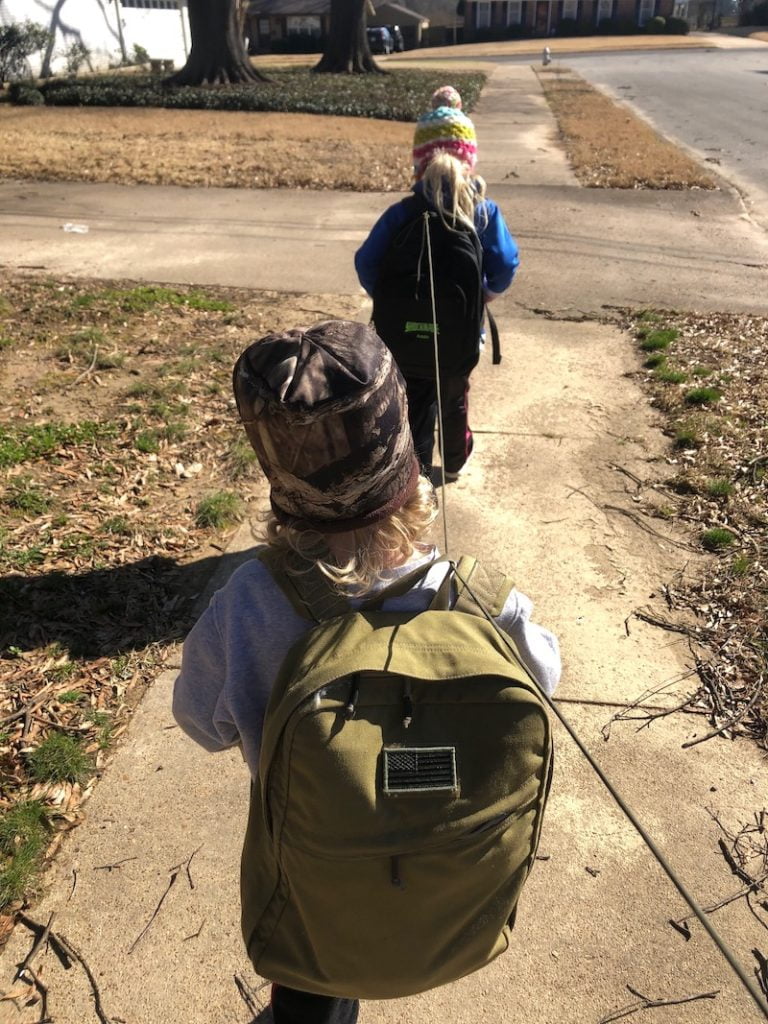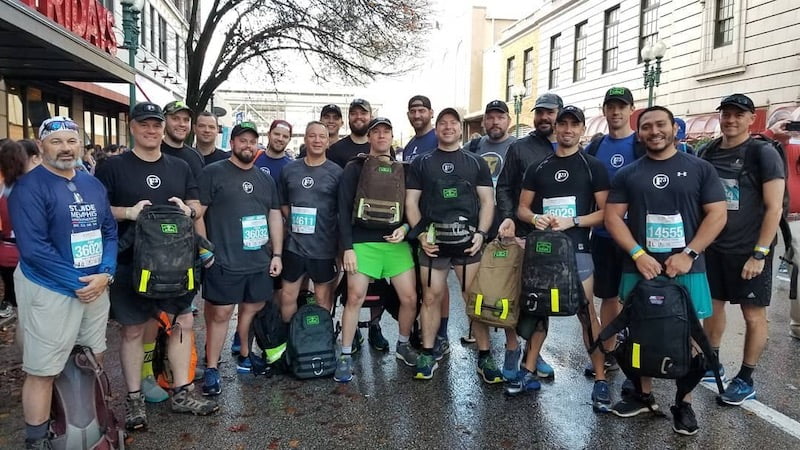 If this looks like your kind of fun, find a ruck club in your area. If there isn't one…start one.